JAR Limited is Tea Auction Bidder company in the country conducting Tea Auctions and serving the Tea Industry since long time.
Tea auction is held on each Monday at Chattogram Tea Auction Center.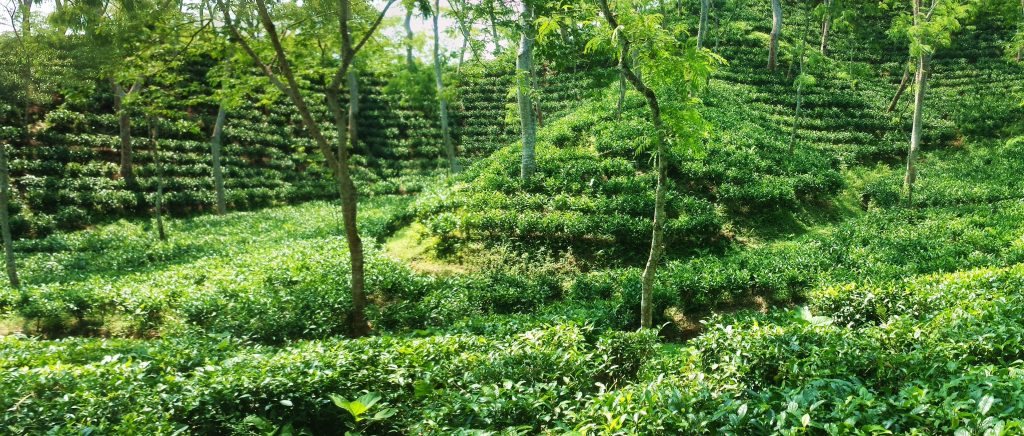 In Bangladesh, tea cultivation first started near the Chittagong Club in the 1840s. Malnicherra in Sylhet is the first tea garden of Bangladesh established in 1854 and in commercial production in 1857.
Location
The main tea growing areas lie to the east of the Ganga-Jumma flood plain in the hill areas bordering Cachar tea growing area of India. Most of the tea grows in Sylhet in the North East in the so called Seven Valleys; tea is also grown in Chittagong & the Hill Tracts. Tea is grown at only 80-300 feet above sea level.
Climate
The seasonal nature of rainfall and temperature results in an uneven pattern of tea production. Annual rainfall is the range of 90-180 inches and it falls mainly between May and October when it is more than adequate, so that almost 80% of the crop is manufactured in the six months during June to November.
The dry season from mid-October to mid-May is divided into a Cool Season to mid-February and this is followed by a very hot desiccating season until mid-May which .causes severe stress in unshaded tea on southerly to westerly slopes.
Our Brand : https://jarlimited.com/jartea/